Greenstone Design design healthy landscapes
Sensory Gardens, Dementia & Natural Play
Sustainable, Healthy Landscapes
Our mission
We believe everyone deserves cost effective design for health & well-being.
Healthcare gardens and care homes, school playgrounds, outdoor learning and natural play spaces, city parks and pocket parks, social housing and community gardens, rehab gardens and roof gardens, healthy urban planning - accessible green space to uplift and sustain you, the look good, feel great factor - that is what Greenstone Design is about.
Quote
"It's the action, not the fruit of the action that is important.
You have to do the right thing.
It may not be in your power, may not be in your time,
that there will be any fruit.
But that doesn't mean you stop doing the right thing.
You may never know what results come from your action.
But if you do nothing, there will be no result."
Mahatma Gandhi
Powered by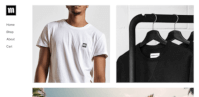 Create your own unique website with customizable templates.